The Alhambra in Bradford has secured a 7 week run of this majestic production of Disney's The Lion King. It is a major coop for the theatre and all the hype surounding the show is justified.
Walking into the Alhambra there are banks of speakers at the side of the stage and a big lighting rig that would not look out of place at a rock show.
In the first few minutes of the show opening we have singers in the seating boxes at the side of the stage, a full sized elephant walking through the stalls and it feels like Bradford has been transported to Africa!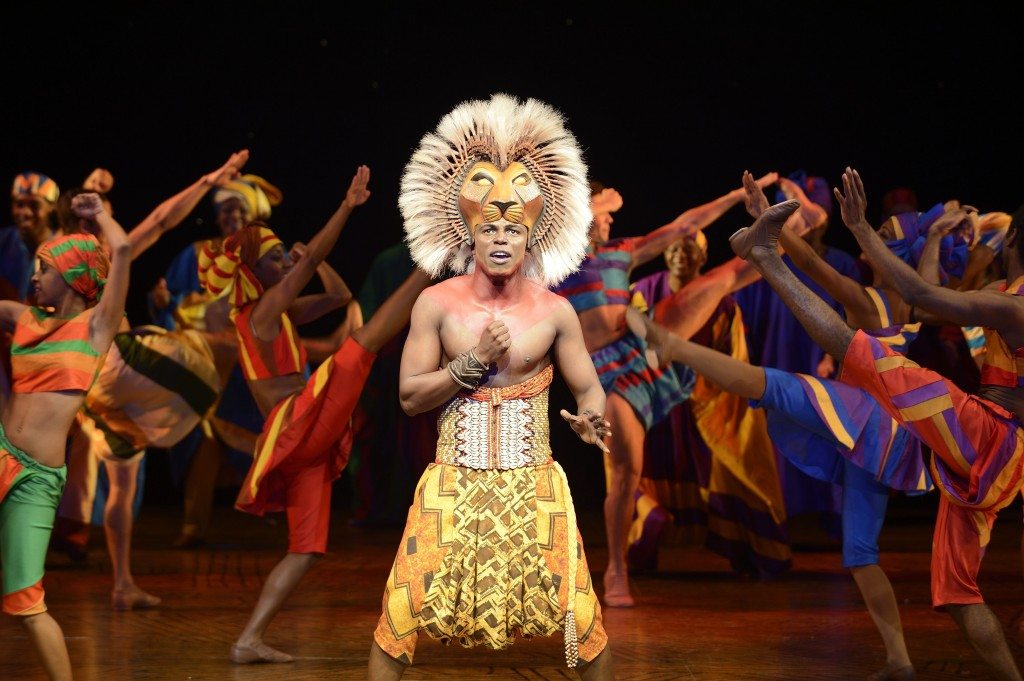 The story is about a young Prince, Simba (Nicholas Nkuna) whose wicked uncle, Scar plots to take his future crown. Scar kills Simba's father, King Mufasa but tricks Simba into thinking that the young Prince killed his father, when in fact it was his uncle who killed the King.
Simba goes into exile but returns years later to claim his crown and good triumphs over evil.
There are some very strong characters in the musical -Rafiki played superbly by Gugwana Dlamini holds the show together as narrator with a strong and emotional singing voice.
There is comedy too as Simba has two sidekicks - Pumbaa the warthog (Lee Ormsby) and Timon the meerkat (John Hasler) who keep the audience smiling.
The costumes are colourful and the special effects are what you would expect from a Disney production. the music, largely composed by Elton John is memorable and fits in well with the show.
The lighting on stage creates the feel of the heat of Africa, you can almost feel the rays of the sun.
Hakuna Matata, one of the songs in the show translates as No Worries. This is a show that will appeal to young and old alike and no one will be disappointed, you will enjoy it - Hakuna Matata!
The show runs until 10 May and tickets can be obtained from www.bradford-theatres.co.uk