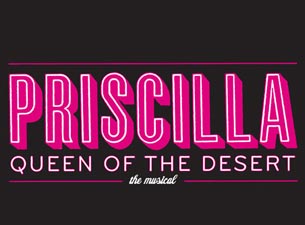 Every now and again along comes a show that makes no pretence about being clever, delivering a message or educating the audience. It neatly sidesteps topical issues, slips seductively past moral argument and focusses 100% of its energy on entertainment. Priscilla is the poster child of that show. It wow's the audience from the outset, blasts a fanfare of catchy tunes in the welcoming ear, dazzles the eyes with sequins and glitter balls and tickles the audience with feather festooned costumes. Glasgow … prepare to be tickled, as Priscilla Queen of the Desert makes a scheduled stop in town!


Everybody's favourite Neighbour, Jason Donovan, reprises his West End role as Tick / Mitzi in this runaway successful national tour. Mr Donovan was clearly suffering the effects of a cold last night as we could hear from his uncharacteristically croaky dialog but this did nothing to dampen the energy and character of his performance. The show must go on, as they say, and Mr Donovan delivered a first rate performance including strong vocal harmonies and some quite touching solo pieces.



The show marches on like a carnival parade delivering hit after hit in a time honoured juke box musical style. From "It's Raining Men" though "Venus", "Go West", "I Love The Nightlife", "True Colours" and "Colour My World" to "I Will Survive" - these are just some of the highlights … of the FIRST act! And just like the best parades, the costumes (designed by Tim Chappel and Kizzy Gardiner) become more and more elaborate throughout! The audience can feast their eyes on over 500 outfits in a dazzling rainbow of colour, sequins, heels, silks and footballs (you would have to see it to believe it).


There were laughs aplenty from the outrageous script based on the MGM movie; "If we wanted to give the world an enema, I think we've found the point of entry" Bernadette suggested, smoothly. As camp as Christmas at Pontins the show gets maximum laughs as the principals comment dryly on everything they encounter on the road trip from Sydney to Alice Springs in Priscilla, their newly christened tour bus. There may well be a message in here somewhere but, if so, it's buried under a ton of feathers, glitter and pink paint and is being drowned out by more hit songs than the Elton John back catalogue. Judging by the reaction from the audience, this formula works very well indeed.
Jason Donovan was supported by a fabulously talented and energetic cast including great character and dance performances from Frances Mayli McCann and Alan Hunter (as Cynthia and Miss Understanding) and outstanding vocal performances from the 3 Divas played by Emma Kingston, Ellie Leah and Laura Mansell. Graham Weaver showed off astonishing triple threat gifts as Adam / Felicia. But it was TV soap heartthrob, Richard Grieve, who impressed by contrasting with all those around him as Bernadette. Mr Grieve gave a stylish and sophisticated performance as the experienced transsexual former star of "Les Girls".
Get yourself down to The King's Theatre before this bus leaves town for good!
Priscilla Queen of the Desert The Musical
Mon 17 – Sat 29 June
Mon – Thu eves 7.30pm
Fri 5pm & 8.15pm
Sat 2.30pm & 7.30pm
Tickets: £10 - £37.50
Box Office 0844 871 7648 (Bkg fee)
www.atgtickets.com/glasgow
(bkg fee)