Last night's performance of Matthew Bourne's Swan Lake was simply stunning.
I saw this production of Tchaikovsky's most famous and well loved ballet when it first took to the stage surrounded by controversy. How times have changed, and how the ballet has matured and developed! I enjoyed it then, but now I absolutely love it. Whatever 'tweeks' and changes have been made to this production have improved it immeasurably.
The dancers are awe inspiring with the beauty of movement (especially the Swans) and athleticism woven together to give the effect of a most dramatic and emotional performance. The Swans especially benefitted from the imaginative lighting by Rick Fisher It truly gave the impression of the swans were flying at times!
Adhering to the original story, it was told with excellent acting too by the company. They were able to bring the humour as well as tragedy to the fore with ease. Costume and set designer, Lez Brotherston, captures the atmosphere perfectly gives your eyes a visual treat too. Male or female designs are exquisite and so imaginative. The butterflies in the Opera House scene were particularly outstanding. Not a tutu in sight!!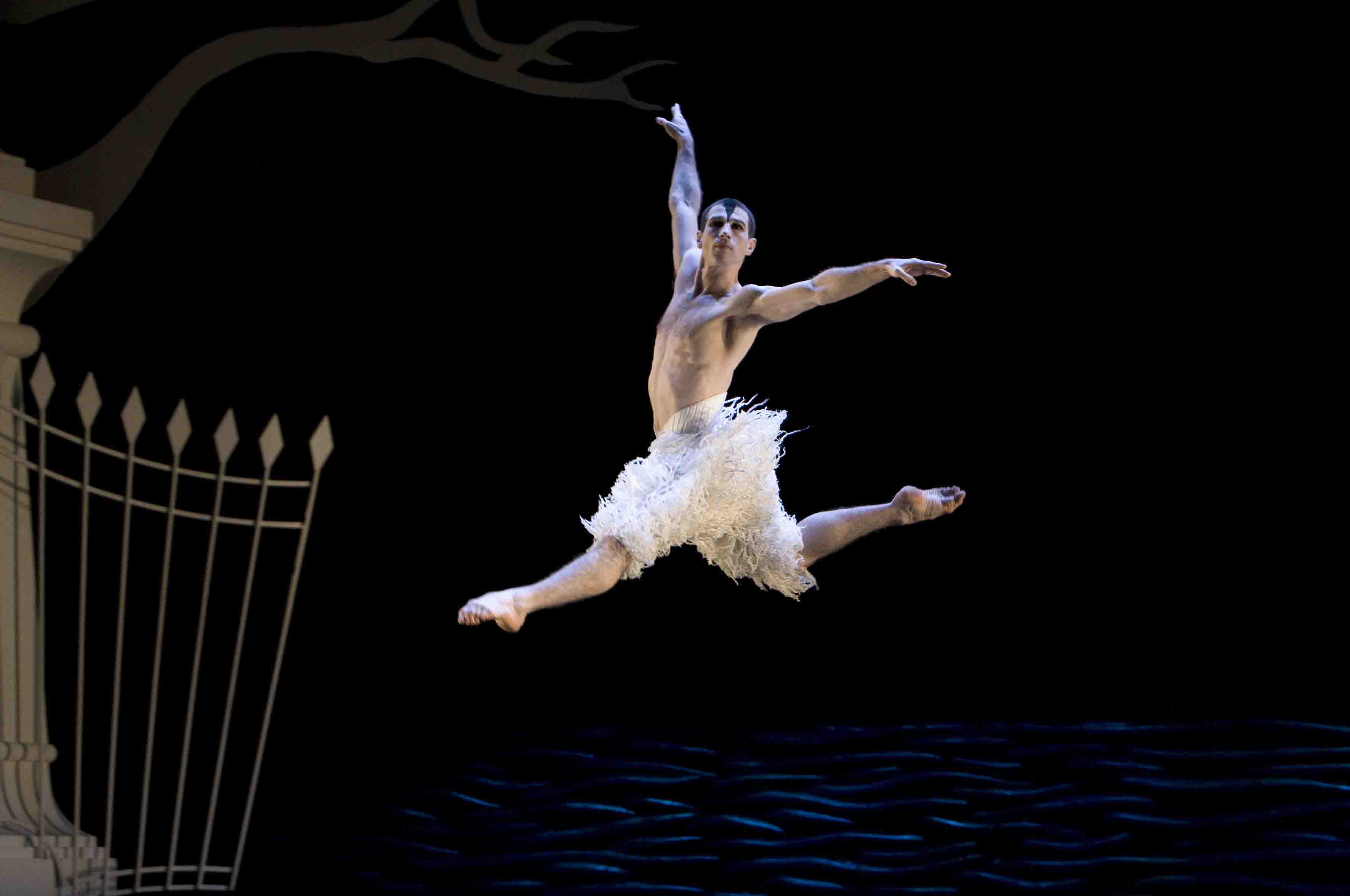 It is difficult to know what more to say about the dancers! They are all so amazing. However, the Principles (The Swan, Chris Trenfield, The Prince, Liam Mower and The Girlfriend, Carrie Johnson) are exceptional. Powerful, vulnerable and emotional! I have to admit a tear in my eye when the curtain came down.
As a modern day classic, Matthew Bourne's Swan Lake is no longer provocative and continues to dazzle audiences wherever it plays. Miss it at your peril!!
Thia Cooper Milton Keynes's Theatre 29 January – 01 February Ticket prices £16.80 - £8.80 (plus £2.85 transaction fee) 0844 871 7652
www.atgtickets.com/miltonkeynes