Review by Graham Clark

Matthew Bourne's production of Sleeping Beauty is billed as a gothic fairytale and although this is also a family show it does not disappoint.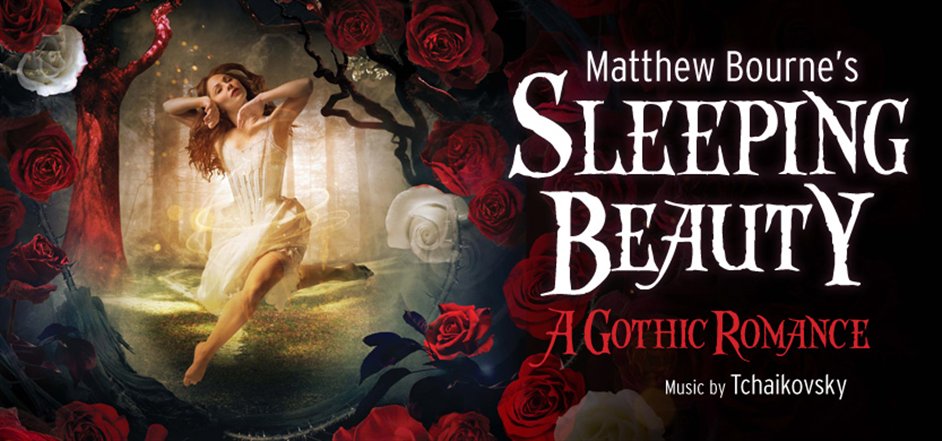 The show is set in 1890 with the stage sets looking like something out of Downton Abbey, and costumes to match. The story was not changed too much from the original; King Benedict (Edwin Ray) and Queen Eleanor (Kerry Biggin) are granted a child but as they do not show any gratitude the dark fairy places a spell on the child.
Ben Bruce plays a dual role as Carabosse, the dark fairy and Caradoc, her son. Princess Aurora is played with style and intrigue by Ashley Shaw.
The lighting was superb, especially during the summer sequence which brought some bright sunshine to a chilly dark winter's night in Bradford.
All the dances were performed, as you would expect, with effortless timing.
Yorkshire born Dominic North plays Leo, the Royal Gamekeeper, with charm and exuberance. Due to his romantic interest in the Princess he is sent to sleep for 100 years as a result of the dark fairy's curse.
The second half of the production moves forward 100 years to 1990 and Leo returns to fight for Princess Aurora's love, this time with choreography that is more contemporary. Of course, like all good fairy tales, the couple live happily ever after.
The show is a visual treat with amazing choreography and plenty of emotional drama.
Receiving a deserved standing ovation, this is a show that will appeal not just to fans of ballet but to casual observers too.
Matthew Bourne's Sleeping Beauty
26 - 30 March 2013
Alhambra Theatre
Tickets £15.00 - £35.00
Alhambra Box office: 01274 432000
Alhambra Online: http://soap.europe.tickets.com/TicketLogin/login?system=6
Tour: Online Tickets