WICKED IS OFFICIALLY HIGHEST GROSSING SHOW IN HISTORY OF THE KING'S THEATRE

WICKED, the global musical phenomenon that tells the incredible untold story of the Witches of Oz, is officially the highest grossing production in the history of the King's Theatre Glasgow, with the largest ever number of tickets sold in a four week run. Over 53,000 tickets have been snapped up for the show's sell-out Scottish premiere, which plays from 6 May until 31 May. The record-breaking national tour will also visit the Edinburgh Playhouse (19 November 2014-10 January 2015) and His Majesty's Theatre, Aberdeen (5-30 May 2015).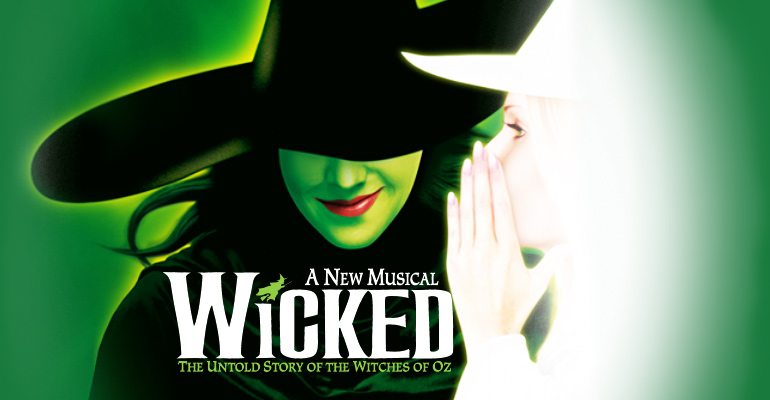 James Haworth, General Manager at the King's Theatre Glasgow, said: "I am extremely proud that the King's is staging Wicked and bringing this global phenomenon to Scottish theatre fans for the first time. It's no surprise the long running West End musical has cast its magical spell over Glasgow audiences, but its unrivalled success has surpassed all expectations."
Wicked Executive Producer, Michael McCabe, said: "We are truly overwhelmed by the incredible response from Glasgow's theatregoers, who have ensured that our Scottish premiere engagement is a sell-out even before we arrive. Thank you to everyone who has enabled us to break Box Office records and for your generous embrace of Wicked."
"This thrillingly entertaining show" (Manchester Evening News) has broken countless Box Office records, won multiple five star reviews across the UK and Ireland and has already been seen by over 400,000 people.

The award-winning London production continues its open-ended run at the Apollo Victoria Theatre, where tickets are currently on sale into its 9th year. The "hugely popular show" (The Times) is already the 15th longest-running musical in West End theatre history and recently celebrated its landmark 3000th performance.
Around the world, Wicked has already been seen by over 39 million people and has 9 productions running concurrently. The original Broadway production remains "Broadway's biggest blockbuster" (The New York Times) after a decade at the Gershwin Theatre.
In a brilliantly witty re-imagining of the stories and characters created by L. Frank Baum in 'The Wonderful Wizard of Oz', Wicked tells the incredible untold story of an unlikely but profound friendship between two sorcery students. Their extraordinary adventures in Oz will ultimately see them fulfil their destinies as Glinda The Good and the Wicked Witch of the West.

WICKED UK & IRELAND TOUR
SCOTTISH PREMIERE ENGAGEMENT: TUESDAY 6 MAY 2014 - SATURDAY 31 MAY 2014
King's Theatre
297 Bath Street
Glasgow
G2 4JN
ALL PERFORMANCES ARE NOW SOLD OUT. APPLY DAILY FOR RETURNS AND CANCELLATIONS.
IN PERSON: KING'S THEATRE BOX OFFICE - NO BOOKING FEE
TELEPHONE BOOKINGS: 0844 871 7648
BOOK ONLINE: www.atgtickets.com/Glasgow
Transaction fees apply online and by phone
EDINBURGH ENGAGEMENT: 19 November 2014 to 10 January 2015
Edinburgh Playhouse
Box Office: 0844 871 3014

ABERDEEN ENGAGEMENT: 5 to 30 May 2015
His Majesty's Theatre
Box Office: 01224 641122